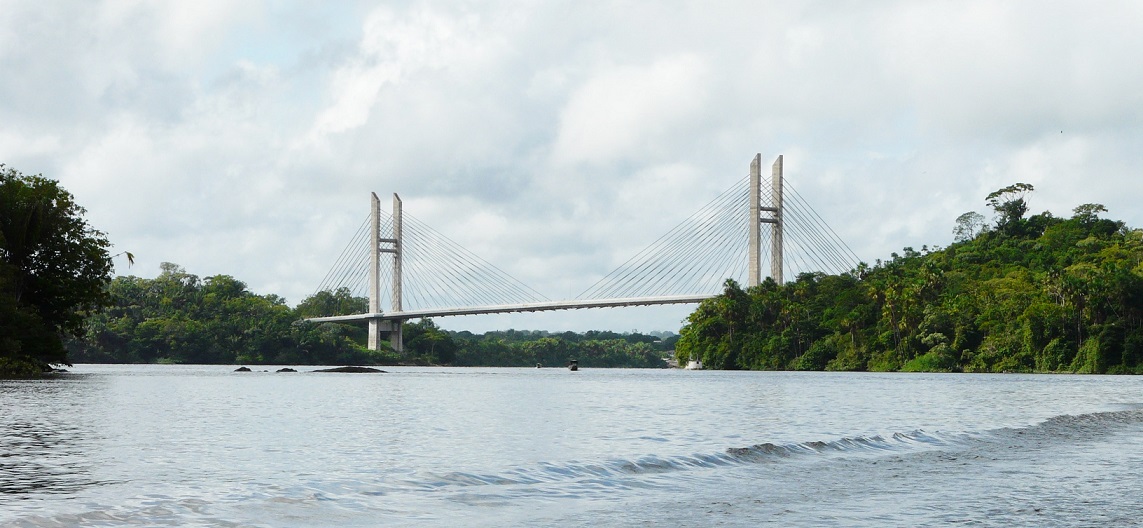 The human-environments observatorie Oyapock, created by the CNRS in 2008, is to project the long-term monitoring of relations human-environments in the valley of Oyapock border river of Guyana and Brazil.
Its implementation is related to the construction of the bridge linking the French and Brazilian sides of the river between the towns of Saint-Georges de l'Oyapock, french side and Oyapock, brazilian side. Its mission is to understand the parameters that affect the human population and the environment in connection with this event, and thus help in decision-making and public action.
The OHM Oyapock is part of the network of OHMs, itself integrated with the DRIIHM,Device for Interdisciplinary Research on human-environments Interactions.